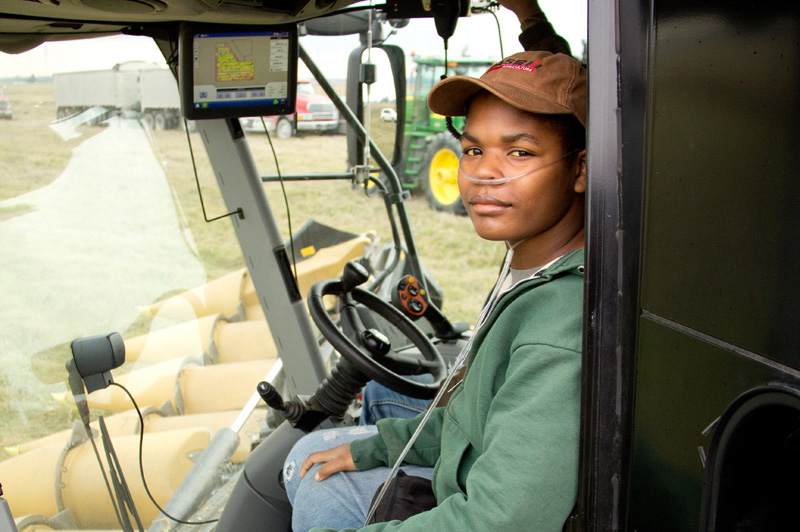 Josh's Journey
At 19, Joshua Jank entered hospice care on August 20, 2013 because a liver condition is destroying his lungs. It's called Hepatopulmonary Syndrome. Born with Sickle Cell Anemia and Asperger's, Josh had a small stroke when he was five years old. Since that point, Josh became a 'frequent flyer' in the medical world requiring monthly blood transfusions. Because of these transfusions, he lived a full and vibrant life until complications surfaced in July 2012. It was a long year of hospitalizations and declining health. Josh is now a man on a mission. He sees that these last days could be the best days of his life.
While saying goodbye to family and friends at the Ft. Wayne Hospice Home at the end of August(where it looked like Josh was spending his last few days of life), Josh began passing "Red Diamonds" to those he loved and knew and those he was just meeting. His message was simple.
This little gem is red because love matters.
"I'd like to give you this diamond" he would say as he placed a small plastic red diamond into the hands of an old or a new friend. He would cradle their hand in both of his and explain "It's red because I love you. Love matters. We need to love in a way that makes a difference. It's a diamond because God does amazing things under heat and pressure. He does His best work when life is the hardest. Don't forget that, OK?"
This little gem is a Diamond because God does
amazing things under heat and pressure.
Since Red Diamond Days began, living and loving have taken on a whole new dimension. Thanks for taking the time to explore Josh's Journey. It's a daily reminder that God has a plan for all of our lives. We hope you enjoy the site. So many people have risen up to help Josh share the story of God's amazing love. The list grows every day. There are not enough words to express our love and thanks for the enthusiasm, kindness and support of a dedicated team and so many others who love us with such tenderness and compassion. You are our heroes-each and every one!
Josh's mission is simple: to use Red Diamonds to touch people's lives with God's amazing love. To read about God's amazing love in Josh's life, visit the tab called Josh's Hope. Check out The Mission tab above to see what Josh is doing to make a difference. The Media tab has a video and additional links you won't want to miss! To check on Red Diamond stories from around the country, click on Latest News tab above. It will link you into the facebook page. You can view the stories even if you don't have a facebook account. Feel free to add your own story any time. Josh loves to hear them!
For more about Josh's story, click here.